ACM at UCR
Dedicated to technical, professional, and personal development in the context of computer science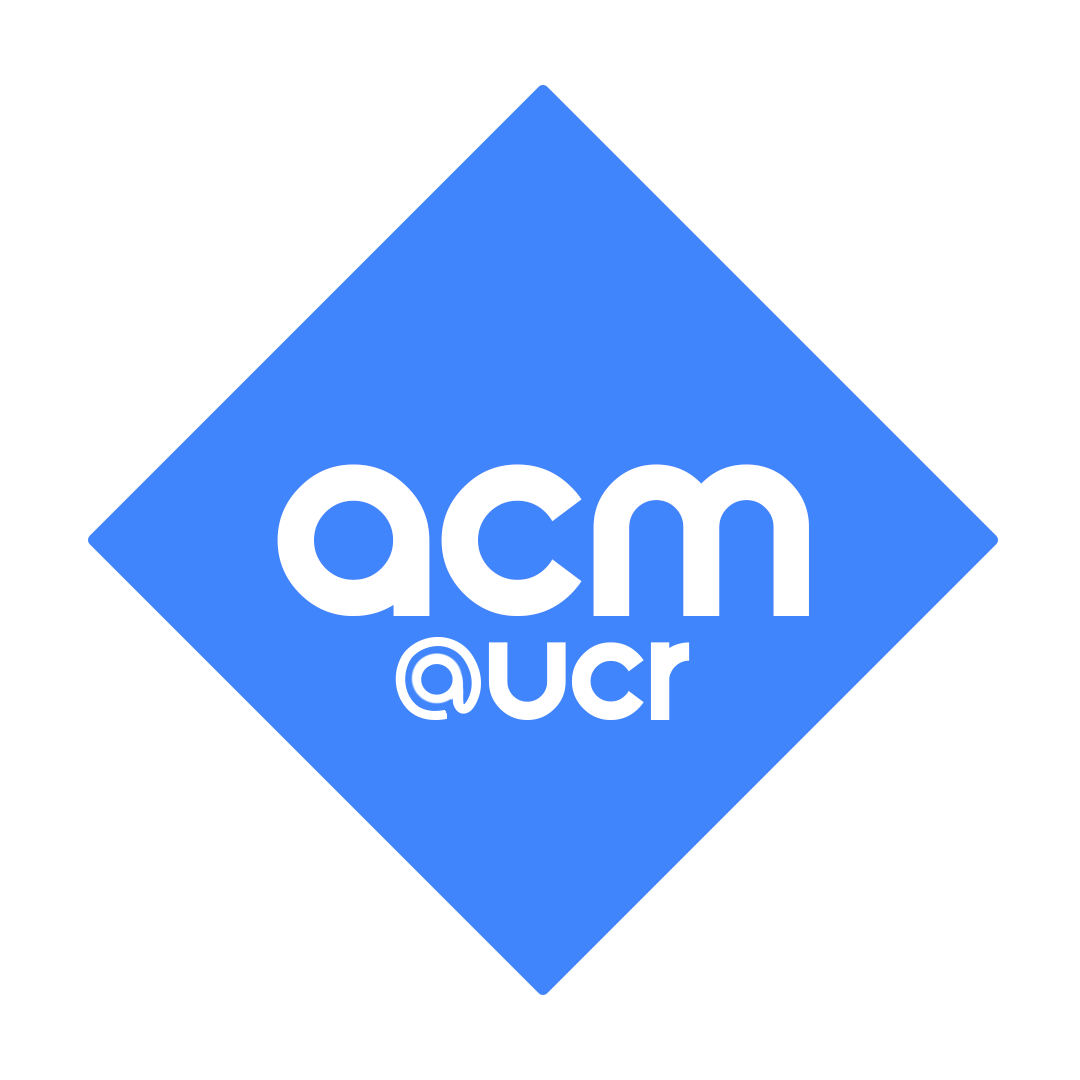 What is ACM@UCR?
ACM at UCR is the largest student-run technical organization with a focus on Computer Science. Our goal is to help our members develop their technical and professional skills to help them in school and in industry. We aim to accomplish our goal by providing technical workshops, professional events, and providing opportunities for our members to excel.
1:1 Mentor Program
We have a unique, 1:1 Mentor Program designed to help you succeed at your goals, whether they be academic, technical, or professional.
Accessible Workshops
As an undergraduate student, it's often difficult to gain experience working with technologies outside of intense coursework.
We host beginner and intermediate workshops in career pathways such as web development, data science, and mobile development.
Tech Events
Our chapter hosts multiple hackathons and programming competitions throughout the year. Hundreds of computer science students come out to hone their skills, while having fun doing so.
Communities For All
We welcome everyone into our community. Members of our fellow Women in Computing organization continue to find success in their undergraduate careers.
Membership Perks
Unrestricted, 24/7 card access to the ACM Clubroom

Guidance from club officers and peers

Access to ACM public events year-round
Access to Mock Interview program
Access to Mentorship program
ACM badge eligibility

Professional development

Technical workshops
Registered Member + T-Shirt
Unrestricted, 24/7 card access to the ACM Clubroom
ACM T-Shirt

Guidance from club officers and peers

Access to ACM public events year-round
Access to Mock Interview program
Access to Mentorship program
ACM badge eligibility

Professional development

Technical workshops
When are your general meetings?

Where is the ACM Clubroom?

You can find our members studying and hanging in our virtual clubroom during most hours of the week. Our clubroom is located on the first floor of Winston Chung Hall, room 127. We have computers, whiteboards, a microwave, lockers that you can rent, and much more. We are continually looking for ways to improve our room.

Due to virtual classes, you can join us in the ACM Discord for socials or just to hang out!

Have a suggestion on how we can improve the room? Contact us!

How can I become a registered member?

Membership for our chapter is currently undecided this year due to the uncertainty regarding in-person operations. More information will be forthcoming as we approach the start of Fall quarter. If you would like to purchase an ACM T-Shirt for $10, get in touch with any officer during our general meetings, events, or in the virtual clubroom. We accept CashApp payments.

How can I get more involved with ACM at UCR?

You can be more involved with ACM at UCR simply by attending any of our events. If you're interested in being an ACM officer, get in touch with the President or Vice President.

My question isn't listed here! 😭